We all go through hard times. And I know that there are people all over the world right now who are in the midst of very difficult circumstances.
Maybe you are one of them. Perhaps today, you feel like you're treading water and going down for the final time.
Let me encourage you with 1 Peter 5:10–11 from The Message…
The suffering won't last forever. It won't be long before this generous God who has great plans for us in Christ—eternal and glorious plans they are!—will have you put together and on your feet for good. He gets the last word; yes, he does.
My friend, God gets the last word. The devil would love to isolate us and fill our minds with thoughts like…Nobody knows the troubles I've seen. Nobody knows the depth of what I'm going through. No one else has experienced this.
When you are going through a trial, when you are facing difficulty, remember to look to God, and not to men for your answer.
God alone is your source!
Yes, God uses people. We are aware of that and thankful for that. We expect God to use people in our lives. We expect God to use us to bring blessing and relief and healing to others.
We must also look beyond the natural, beyond the flesh, and realize that it is God by His Spirit, who supplies our needs and guides our way.
First Corinthians 10:13 says, "No temptation has overtaken you except such as is common to man; but God is faithful, who will not allow you to be tempted beyond what you are able, but with the temptation will also make the way of escape, that you may be able to bear it."
Who is faithful? God is faithful…and He won't allow you to be tempted above what you are able. He will make a way of escape.
Many times I think people end up coming to God as a last-ditch effort rather than as their first line of defense. My friend, we need to look to God first and foremost. We need to pray first, not after we've tried everything humanly possible.
When our kids were small, I was asked by their teacher to work on a project with the boys in their class. Someone had donated numerous pieces of wood to the school, and my job was to help the kids make something out of the wood.
I offered to assist the students, but many replied, "I don't need any help. I'll do it myself." I said, "Okay."
But one of the boys asked, "Mr. Conley, can you help me? I don't know where to start. I don't know what to do." I said, "Sure, what would you like to build…maybe a car, or a little bench, or a chair?"
"I'd like to make a car."
And so we got to work making that little car. Then another boy requested help to make some bookends for his mother.
When our time was almost over, the ones who had asked for my help had finished their projects—but the ones who initially refused my help now came up and asked, "Mr. Conley, can you help me?"
They hadn't accomplished anything.
Life goes so much better for us if we begin by going to the One who is greater than us.
Listen, if you are going through a rough season right now, it's not a coincidence you're reading this article. God sees you. He knows your difficulties. He knows the repeated failures. He knows the stress you are under, and He wants to help you.
It is always best to go to Him first, but even if it's a last resort, God is a God that is full of mercy.
The Passion Translation puts 1 Corinthians 10:13 this way: "Each test is an opportunity to trust him more, for along with every trial God has provided for you a way of escape that will bring you out of it victoriously."
Think about that. Each test is an opportunity to trust the Lord more. We're looking to Him. Every difficulty you face is an opportunity to seek Him more. Because along with every trial, God has provided you a way of escape that will bring you out of it victoriously.
That's what God wants to do. He wants to bring you out victoriously. Remember to look to Him first.
We'd love to help you go beyond just surviving life's trials to truly thriving in them with my 4-message series "Flourishing in the Midst of Trials." This series is our thanks for your gift today to help bring the good news of our living Jesus to more people across our broken and dying world. Request your copy today.
Related Videos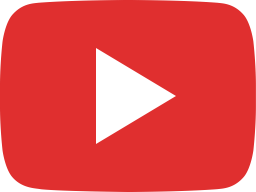 Trials: How to Thrive During Difficult Times | Bayless Conley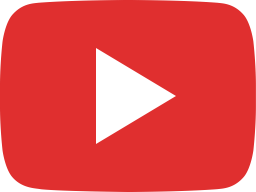 Trials: When You Don't Know What to Do | Bayless Conley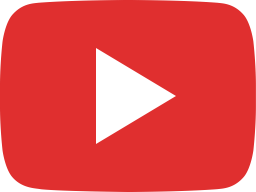 Trials: God Has a Way for You | Bayless Conley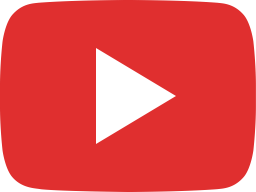 Trials: Move Forward in Victory | Bayless Conley